Every sub-article has a different header making the whole piece a mix of animated illustrations and photographs.
This is the color palette provided by the client with some flexibility. I decided to go with a limited amount for each header to achieve a more uniform look.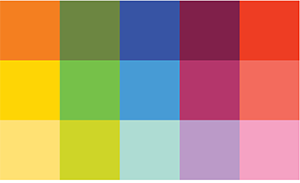 The prompt was to create tryptychs with 3 related scenes and some single horizontal illustrations. Rough sketches showing the ideas were provided by the AD.
I drew sketches with rough animations and finalized them in color using Adobe Fresco, Adobe Photoshop and Adobe After Effects.
Some extra illustrations for the cover and opening animation.